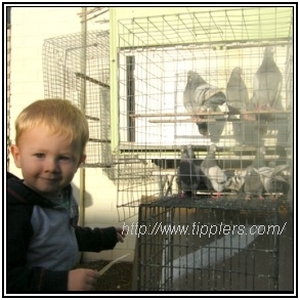 If you wish to just learn a few things about tipplers, this site is the place to be. Please note that we have a specific place in the "Tippler Info" section that is for Novices and Beginners. It is first in the list. You may feel free to post any question no matter how simple the question is and since this area is monitored, it is expected that you will receive prompt replies to your posted questions.
We also have a discussion list that is available for those who wish to send questions via email. That is another place to learn about the birds. for more information about that, [Click Here]
However, our Novices and Beginners section is probably best for the beginner since it is a place to get answers to more basic questions. It is dedicated to beginners and intended only for those who do not currently have tipplers or who have recently acquired tipplers but do not know the ropes. Feel free to sign up and learn a little bit about tipplers. In order to post, you will need to have a login account here at Tipplers.com.
To get started, have you read the 36 stages for the tippler novice? [Click Here]